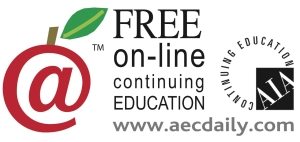 Building Envelope Guidelines for Mass Timber
As interest in cross-laminated timber (CLT) buildings grows, the market for building enclosure products as a whole has yet to fully provide the water-resistant barriers, vapor retarders, and air barriers to optimally support the unique characteristics of wood. Furthermore, there are few building enclosure design guides specific to detailing wood-framed walls and roofs. This comprehensive course fills the gaps, providing detailed information on mass timber, building enclosure issues, the vapor-permeable technology available to address wood's unique moisture characteristics, and a how-to guide on detailing the walls and roof of the enclosure.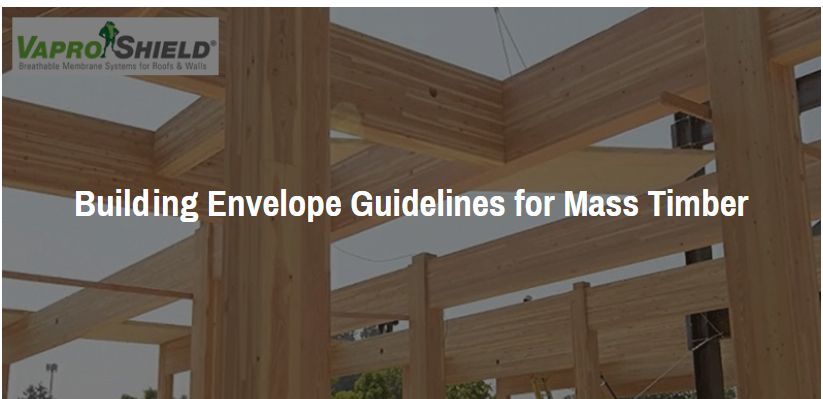 ---
Extending the Life of the Roofing Assembly
Some roof underlayments can trap moisture, degrade insulation performance, and create excessive condensation accumulation. Breathable, self-adhering roof underlayments enhance the drying capacity of the roofing assembly and therefore improve roofing performance. This course investigates current developments in these easy-to-install, vapor-permeable roof underlayments that mitigate water intrusion, reduce long-term exposure to wetted substrates, and extend the life of the overall structure. The course concludes with several sample installations.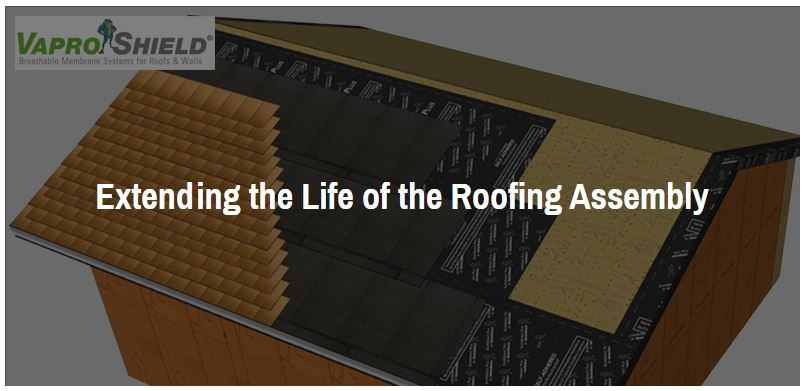 Approved Associations